Insurance Carriers
The Insurance Shop partners with over 35 national carriers and even more local carriers throughout the United States.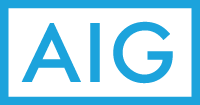 American International Group, Inc.
AIG is an American multinational insurance corporation with operations in more than 80 countries and jurisdictions. As of December 31, 2016, AIG companies employed 56,400 people.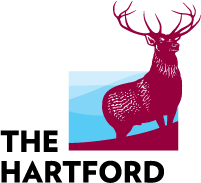 The Hartford
The Hartford Financial Services Group, Inc., usually known as The Hartford, is a United States-based investment and insurance company. The Hartford is a Fortune 500 company headquartered in Hartford, Connecticut.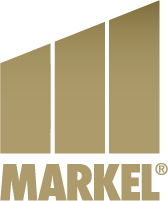 Markel
Markel Corporation is a holding company for insurance, reinsurance, and investment operations around the world.

MetLife
MetLife, Inc. is the holding corporation for the Metropolitan Life Insurance Company, better known as MetLife, and its affiliates.

Progressive
Headquartered in the Cleveland suburb of Mayfield Village, Ohio, Progressive has more than 33,000 employees in almost 400 offices throughout the country.

USLI
A member of the Berkshire Hathaway family of companies, USLI is an A++ rated company that supports its products for small businesses with financial strength and stability.

Travelers
The Travelers Companies, Inc. is an American insurance company. It is the second largest writer of U.S. commercial property casualty insurance and the third largest writer of U.S. personal insurance through independent agents.

State Auto
Established in 1921, State Automobile Mutual Insurance Company is one of the oldest insurance companies. With assets approaching $4 billion, State Auto provides coverage in all 50 states and the District of Columbia.

Safeco Insurance
Safeco, a member of Liberty Mutual Group, is a national U.S. insurance company. It holds naming rights to the Seattle Mariners' baseball stadium, Safeco Field. They offer car insurance, home insurance and other personal insurance through independent insurance agents.

Philadelphia
Philadelphia Insurance Companies (PHLY) headquartered in Bala Cynwyd, PA, designs, markets, and underwrites commercial Property/Casualty and Professional Liability insurance products, incorporating value-added coverages and services for select industries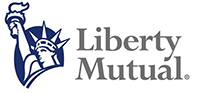 Liberty Mutual
Liberty Mutual Group, more commonly known by the name of its primary line of business, Liberty Mutual Insurance, is an American diversified global insurer, and the fourth-largest property and casualty insurer in the United States.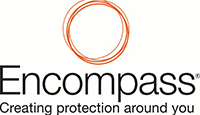 Encompass Insurance
Encompass Insurance is a subsidiary of Allstate Corporation and is one of the largest personal property and casualty insurance brands sold exclusively through a network of more than 2,400 independent agents.

CNA Surety
CNA Surety provides a full range of surety and fidelity bonds in all 50 states, Canada and Puerto Rico. CNA Surety has the capacity, experience and dedication to serve a full range of bonding needs, from the smallest commercial bonds to multi-million dollar contract bonds.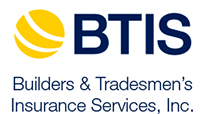 Builders & Tradesmen's Insurance Services, Inc.
BTIS provides insurance for the construction industry. Collectively, BTIS has over 127 years of experience in the insurance industry within its management team. Their professional staff of underwriters has more than 75 years' experience of underwriting commercial/contractor risks.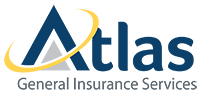 Atlas
Atlas General Insurance Services is a full service program administrator that offers a wide range of insurance solutions. Atlas has expertise in developing and underwriting specialty programs for workers comp and specialty property, as well as other commercial lines.

Accident Fund
Accident Fund Insurance Company of America is an American workers' compensation insurance company headquartered in Lansing, Michigan. The company is a member of AF Group, a premier provider of innovative insurance solutions.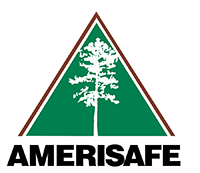 AMERISAFE
AMERISAFE is a specialty provider of Workers' Comp Insurance focused on small to mid-sized employers in hazardous industries. AMERISAFE's targeted industries: construction, trucking, agriculture, logging & wood products, oil & gas, maritime, aggregates and manufacturing.

AmTrust
Through acquisitions and organic growth, AmTrust Financial has grown to become a multinational property and casualty insurer specializing in coverage for small to mid-sized businesses.

Berkshire Hathaway Homestate Companies
BHHC is a group of six insurance carriers that are part of the Berkshire Hathaway group of insurance companies. Headquartered in Omaha, Nebraska, with more than 40 years in business, BHHC has grown from a regional organization to a national insurance group, offering insurance products such as commercial auto, commercial property and workers compensation.

Frank Winston Crum Insurance
FWCI issues workers comp and general liability policies by offering flexible coverage and payment options to meet the varied needs of businesses.

Employers
Employers is a group of companies providing workers' compensation insurance and services to select, small American businesses. We understand the workers' compensation insurance needs of independent, entrepreneurial business people because we focus on only one type of customer—small businesses.